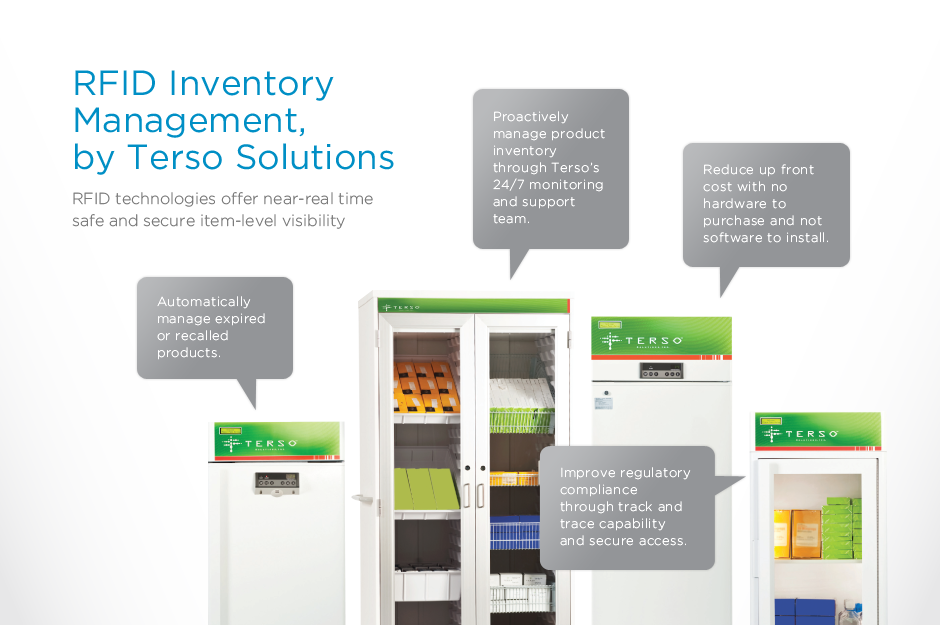 Intelligent Enclosures

Terso's Intelligent Enclosures use secure access so that each inventory transaction is automatically captured and processed — in real-time. Best of all, you can analyze the data to track product usage, improve work flows, and make better business decisions.

Support Services

Our experienced technical and project engineers help you get up and running fast, from design and implementation, through inventory management and proactive system monitoring.

The following are just some of the services we offer:

24/7 worldwide technical support
Proactive system monitoring and alerts
Project management
Tag readability testing and
Ongoing training

Data Services

Our hosted Data Services solution gives you global inventory visibility and item level traceability.

Key benefits of our Data Services include:

Secure, web-based inventory management interface
24/7 operation
Remote access to individual units
Reliable backup systems
A complete system will include the following items:
the RFID chip or tag
the RFID reader
the RFID intelligent enclosure
Using a Web-based system we can simplify communication between all elements of the system and eliminate the need for a dedicated network. See a possible configuration that can be utilized in the human tissue supply chain.
RFID–Enabled Cabinet

RFID–Enabled Cabinet (small)