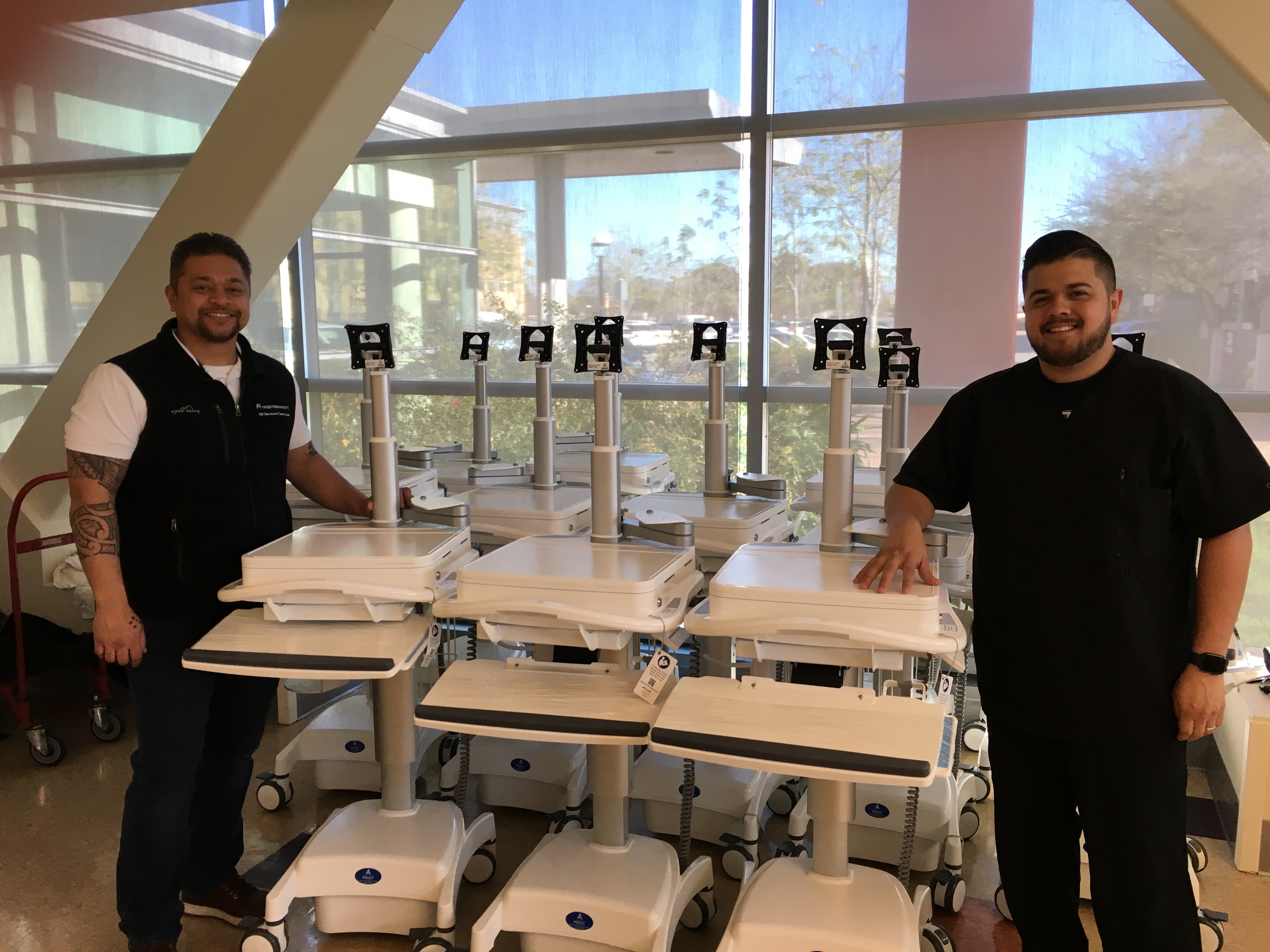 Who We Are
We are Medical Carts. They are our passion, purpose, discipline, and expertise.
Medical Cart – noun, /med-i-kul – 'kart/; "Mobile systems, solutions, or workstations that optimize the storage, mobilization, and access of healthcare equipment, supplies, medication, and electronic data." -American River Medical, LLC
American River Medical is a innovation, design and service company focused on medical cart and storage systems for healthcare. We embrace project based work, collaboration, and "Outside the box" thinking that offer opportunities to positively impact medical cart system solutions for healthcare. We fuse our experience to apply innovation where inefficiencies exist, and creativity to apply design improvements for medical cart system solutions. True Solutions.
We are a certified Veteran Owned Small Business and a sought after diversified supplier for hundreds of healthcare systems.
As a medical professional, you've dedicated yourself to patient care. Our mission is to provide medical cart systems, services, and solutions that make your calling more meaningful, efficient and effective.
What We Value
Practice Honesty & Trust
Be honest and transparent with others
Be Great
Operate 90% of your energy in your areas of gifts and talents
Take Leadership
Be the first to take ownership, the last to take credit
Commit to Excellence
Goal setting on and off the job
Play Smart
Life is short, use the right tools for the job
Be Likeable
Consistently perform in a personal & reputable manner
LUV to Learn
Expertise requires a humble path of continual learning
Serve Passion
Own it, it's contagious