Tianao on Display – at the AzNA
October 8, 2013
/
/
Comments Off

on Tianao on Display – at the AzNA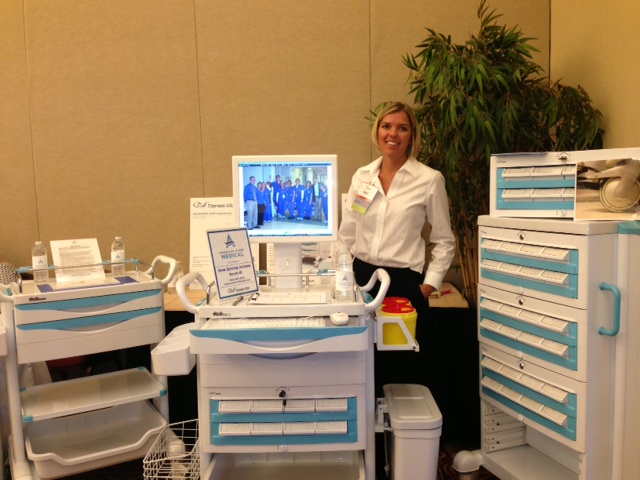 Scottsdale, AZ – USA
American River Medical displayed and demonstrated Tianao medical carts at this year's Arizona Nurse Association Conference.
American River Medical owners Tami and Tagg Neal were on site for two days at the Biennial event. Hundreds of nurses and nursing students from Arizona, New Mexico, Colorado, and Nevada shared their medical cart needs and future projects with Tami and Tagg as they reviewed the Tianao product solutions and service products. The big hits of the exhibition included the Tianao Ti Medication Cart, the SharXskin featuring Sharklet cart top messaging mats, and the TianaoCARE customer service warranty and promise.
A big thank you to all the Nurses we met. Tami and I enjoyed meeting each of you and are grateful for you working with us on your current and upcoming medical cart opportunities. Here is just some of the praise Tianao medical cart solutions received;
" BEAUTIFUL – COOL – STREAMLINED – PRETTY –
MODULAR – NICE LOOKING – CLEAN LINES –
AESTHETICALLY PLEASING – WELL DESIGNED –
MODERN – REFRESHING "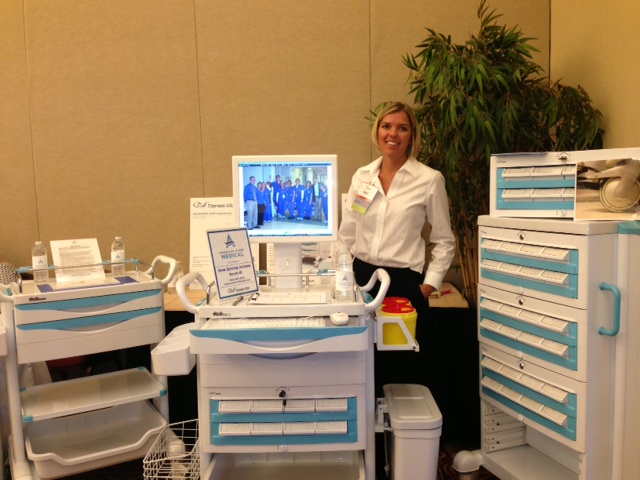 About American River Medical, LLC – American River Medical represents the world's fastest growing medical cart brand to American healthcare organizations to improve quality of patient care through optimized mobile storage of equipment, supplies, pharmaceuticals, and data. They are located in the tech corridor of Chandler, AZ and serve the primary market of hospitals and acute care. A core competency in mobile storage solutions combined with domestic and international partnerships deliver a proven, unique, and refreshing value proposition in an otherwise homogenous marketplace. True Solutions.
About Tianao USA, Inc. – Tianao is the world's fastest growing medical cart brand. Tianao USA medical cart solutions offer healthcare organizations a competitive advantage in quality, design, and value. Tianao USA is located in Chandler, Arizona and now has product solutions available for delivery, implementation, and service across the United States. Tianao – world class mobile carts, storage, and workstations for hospital equipment, supplies, pharmaceuticals, and data.