TRU-D Smart UVC – Now Serving Arizona
March 21, 2014
/
/
Comments Off

on TRU-D Smart UVC – Now Serving Arizona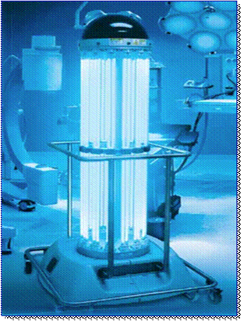 Chandler, AZ – USA  –  Arizona hospital and healthcare super bugs hiding in cracks, crevices, and indirect shadowed areas take note: SmartUVC Room Disinfection is now delivering single point placement, fully automated, measurable doses of UVC (ultra violet "C" rays). This measured germicidal dose is killing hospital associated infection causing pathogens such as MRSA, C.diff, and VRE in both direct and indirect shadowed surface areas (click here to learn how technology works).
T- otal
R- oom
U- ltra Violet
D- isinfection
American River Medical, LLC is the representative group of "TRU-D" (sometimes referred to by client hospitals as "Trudi") for hospital and healthcare facilities in Arizona. President of American River Medical Tagg Neal comments, "A product solution that directly and immediately impacts patient outcomes as dramatically as TRU-D does – is a great opportunity for American River Medical. As a compliment to our core competency in healthcare cart and storage systems – a specialty product like TRU-D SmartUVC Room Disinfection allows us to serve our clients in a comprehensive manner."
Prior to accepting the TRU-D product line American River Medical vetted similar technologies on the market. Neal shares they chose TRU-D as the only technology to measure the reflectivity of the desired space indicating the necessary germicidal dose of UVC – prior to delivering it.
"As any business person or athlete will attest – it's impossible to consistently deliver or achieve measurable results without measured steps of progress toward that goal or desired outcome. We simply can't find true value in products offering UVC delivery – that don't encompass cloud based, real time, single step solutions with proven measuring process for the reflectivity of the desired space or room to be disinfected. TRU-D meets and exceeds our criteria offering healthcare clients a True Solution."
TRU-D is now zapping super bugs in hospitals throughout Arizona. Many healthcare facilities are improving their patient infection rates every month – and erradicating "Trouble suites" in their surgical units as "Trudi" goes to work.
For more information on TRU-D SmartUVC Room Disinfection connect with Tagg Neal @ 1-800-28five-23hundred, xt105 or send a note here.
About – American River Medical is the leader of the complete medical cart experience.Our commitment to our clients is demonstrated through our service centered representation of only the best brands. Our cart and storage systems improve quality of patient care through optimized storage of equipment, supplies, pharmaceuticals, and data for healthcare organizations. Our core competency in carts and storage is combined with strategic partnerships delivering a proven, unique, and refreshing value proposition. True Solutions.

About – American River Medical is the market leader of the complete medical cart experience. American River Medical's commitment to its clients is demonstrated through its representation of the world's fastest growing medical cart brand. Our medical cart and storage True Solutions, improve quality of patient care through optimized mobile storage of equipment, supplies, pharmaceuticals, and data for healthcare organizations. From the tech corridor of Chandler, Arizona we serve the primary market of acute care hospitals in the USA. Our core competency in mobile storage is combined with domestic and international partnerships delivering a proven, unique, and refreshing value proposition. True Solutions. – See more at: http://testarm2.dependentmedia.com/learn/chinese-medical-trolleys-land-us-cart-market/#sthash.Qacn1pfs.dpuf