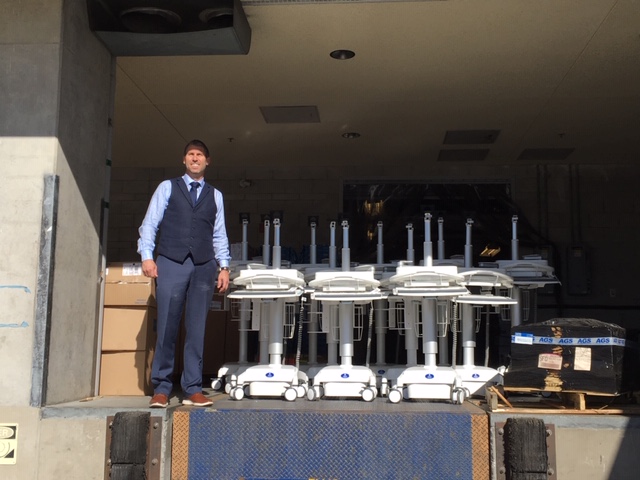 American River Medical performs for suppliers / manufacturers and hospitals alike as a Value Added Reseller of medical carts and storage systems. ARM is a sought after diversified supplier / vendor (Certified Veteran Owned, Small Business) in over 750 hospitals primarily located in the western United States. Our medical cart and storage expertise has positioned us to perform as a value added reseller for the best brands in the industry as well as the most discriminating hospital clients.
For Our Supplier / Manufacturer Partner Brands - With 15 years experience in medical carts and storage American River Medical can be trusted to treat your hospital client with expertise and professionalism. Your hospitals will always receive prompt, knowledgeable, and joyful service from compliant vendor credentialed team members. We know your medical cart solutions and are grateful for your trust to work with your most valued asset - your hospital clients. Contact us to inquire learn more about our associated brand requirements and add American River Medical to your list of VAR's today.
For Our Hospital Clients - With 15 years experience in the medical carts and storage American River Medical can be counted on to work with your valued manufacturer and supplier partners. Trust our relationships within the medical cart industry to be your medical cart lieason. Identify the medical cart solution brand and contact American River Medical to procure your value added services and pricing.
When you think of medical cart value added resellers think of American River Medical. All parties please utilize the part number below to inquire adding American River Medical to your VAR network or enabling American River Medical to act as your VAR with your existing medical cart manufacturers and suppliers.
item # AR-VAR