Hospital Property Evidence Locker
July 23, 2012
/
/
Comments Off

on Hospital Property Evidence Locker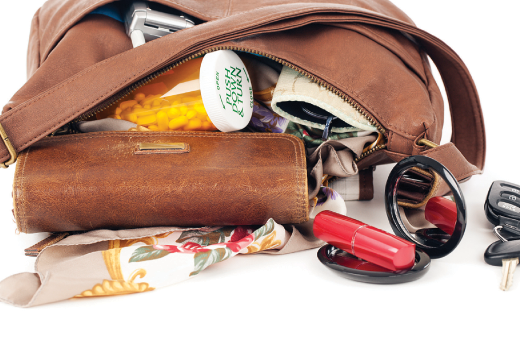 Hospital Property Evidence Locker
Business Challenge
Maintain the integrity of trauma patient's

property, valuables and evidence

.
Provide clear chain of custody for all property and evidence (forensic, specimen, controlled).
Reduce the hospital's liability for improperly handled property,

valuables and evidence

Develop and implement a consistent "Policy and Procedure" protocol for staff and authorities
Scope and coverage required the inclusion and consideration of any and all evidence such as: bullets, knives, controlled substances, currency, clothing, personal garments, weapons and other evidence that may be associated to the trauma patient and to secure the evidence until the evidence is retrieved by law enforcement.
Solution would apply to all staff in the Emergency Department, the Peri-Operative Department and Security Services Department
Solution
The hospital selected American River Medical's  AR-EL-10 Evidence Locker to manage the handling of evidence and property. The goal was to provide an organized and credible way of handling patient property, evidence, and valuables, establish credible hospital trauma staff protocol and procedures, improve patient care by empowering staff with a consistent time saving methodology of inventorying evidence, property, and valuables. American River Medical proposed both hard and soft system solutions for receiving, inventorying, and releasing patients' personal property, valuables and evidence. The solution had to meet the local and state law enforcement provisions, as well as those of California Occupational Safety and Health Administration's. American River Medical became critical to this healthcare organization in achieving these goals, and providing a True Solution. American River Medical's Evidence Locker property storage solution integrates the AR-EL-10 locker with touch-less proximity access and inventory management software, which allows authorized hospital personnel to retrieve accessed audit trails at any time. The software's capabilities permit law enforcement officials to establish a clear chain of custody and effectively maintain the use of evidence required to seek justice in our criminal and civil proceedings. In addition, American River Medical provided the hospital with a service plan that included multiple staff in service trainings, evidence and property log templates, and in hospital personal representative support to ensure the proper use and integration.
Hospital Property Evidence Locker Benefits
American River Medical's solution provides complete accountability to the evidence, property, and patient valuable's that are frequently brought onto location at a trauma credentialed facility with the added benefit of ensuring the security of these items against loss, theft, or compromise of integrity. By implementing the AR-EL-10 hospital property evidence locker solution staff readily follow protocol and procedure to log and inventory items so they can focus their true purpose to our communities; caring for patients.
Today, evidence commonly seen in the trauma setting such as removed bullets are inventoried and logged into our AR-EL-10 solution. Management, staff, and law enforcement agree it is an effective and efficient solution for unique setting that is a trauma emergency department. This secure storage solution accompanied by touch-less proximity access and a consistent log protocol make for a True Solution. By using American River Medical's experience, the hospital can secure, protect, and account for property, evidence, and valuables to include: a patient's dentures, controlled narcotics, firearms, large currency, knives and weapons, jewelry and keepsakes, contraband, victim's clothing and garments, bodily fluids, and cell phones. This perpetual security and accountability adds credibility to the trauma designated facility while reducing its liability to claims for mishandling property, evidence, and patient valuables.
Hospital Property Evidence Locker Outcome
Because of the solution that is now in place, secure access provides information as to who handled the item(s) and which item(s) were handled. Finally, the new solution helps the hospital ensure that the their valued patients receive their personal property at the time of discharge by establishing a clear system for processing.
"The customer service that I experienced from American River Medical was the best . . . Tagg Neal flew to Texas just to check on the manufacturing process of the next evidence/property locker . . . and made sure all the specifications and customer's needs were met to our satisfaction."
DEFINITIONS
Belongings/Personal Property: Any property belonging to the patient in which are not limited to, include clothing, jewelry, wallet, cell phone, purse, cash, checks, credit cards.
Chain of Custody: A legal term that refers to the ability to guarantee the identity and integrity of the forensic evidence/specimens with sequential accounting for the handling of evidence to deter the possibility of evidence alteration, substitution or loss. A record of collection, movement and storage location of evidence must be kept from time obtained until the evidence is released into the custody of law enforcement.
Forensic Evidence: Any items taken from a patient that is potentially or actually requested by law enforcement officers for use of legal or criminal proceedings: to include, but not limited to clothing and other personal items, contraband, foreign… "…evidence for the courts…".