June 6, 2017
/
/
Comments Off

on Anesthesia Carts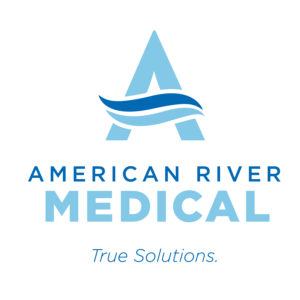 Anesthesia Carts
Anesthesia Carts are used to optimize the supplies an anesthesiologist uses on a patient during a surgical procedure. American River Medical has been providing state of the art anesthesia carts for hospitals and surgery centers for nearly nine years. American River Medical works with the very best cart product manufacturers and suppliers to provide the end user with the very best possible solutions, True Solutions.
Due to the medications and narcotics required for anesthesia, the anesthesia cart requires the strictest access control features available. A few of those drugs are Propofol, Fentanyl, Lidocaine, Adrenaline, and Morphine. Fentanyl is a schedule II drug under the Controlled Substances Act and
according to the Drug Enforcement Agency
(DEA) one hundred times stronger than Morphine (both opioids). While the "OR" or Surgery Department maintains high security there remains many people in and around the surgical area that would have access to these drugs. This includes a wide range of staff (doctors, nurses, custodial, and more…) as well as vendor and supplier representatives in and out of the surgery department. The Pharmacy department uses other processes and procedures for getting these anesthesia drugs to the surgical departments.
Anesthesia Carts – "…Anesthesia carts are hospital devices used to store tools that are necessary for aid during procedures that require administration of anesthesia. Anesthesia refers to the use of drugs to subdue a patient's mind and prevent him or her from feeling any pain during a surgical operation. It is very important for anesthesia tools to be well organized and maintained so that patients receive proper anesthesia care. To ensure that patients remain unconscious and pain-free throughout the procedure, anesthesia supply carts can help to keep all the necessary anesthesia tools easily at hand…" – Full Wikipedia definition here – Antesthesia Carts
In the surgery suites the Anesthesia Cart really plays three primary functions for the Anesthesiologist or CRNA (Certified Nurse Anesthetist):
Access Control
Mobility
Supply Optimization
Access Control
The access control on the anesthesia cart must provide security for the contents of the cart while simultaneously giving authorized users access. It should be pointed out that this is "Critical Access" as the patient is sedated and/or anesthestitized during the procedure and quick and direct access is literally a life or death matter. The anesthesia cart itself will typically have dual credentialed access. This means that one credential is required to access the cart itself, while a secondary access credential is required to access the medications and narcotics. This feature allows the benefit of staff to access and restock the non substance controlled supplies and equipment without having access to the controlled substances drawer(s) of the cart.
Once the primary access credential has been utilized to access the main cart, the anesthesiologist or nurse anesthetist may provide a secondary credential to access the medications, narcotics, and controlled substance area of the anesthesia cart.
Primary and secondary credentials can be Keys (key plus core lock), numeric codes or sequences entered into an electronic keypad, or RFID proximity cards presented to a reader integrated with the anesthesia cart. In the early years of this millennial there was a wide spread adoption of the proximity cards for anesthesia cart access control. However this trend has reversed in the last five years due to the laborious processes involved in maintaining user databases for the cards. Temporary anesthesia groups may be contracted one year and gone the next, anesthesia technician staff turnover is frequent, and another factor is the replacement of lost or misplaced cards. The hard costs of implementing the proximity card feature as well as the soft costs of operationally maintaining the compliance of that feature have caused a trend back toward the electronic keypad and numeric sequences assigned to individual users. The electronic keypad numerical sequence seems to provide the best of both worlds in simplicity and compliance.

Mobility
The anesthesia cart give the supplies, equipment, and medication mobility. Mobility gives the surgical department three primary options for their Anesthesia Cart Systems.
Mobile Anesthesia Carts allow for a Anesthesia Cart Exchange System. A surgery department with ten suites may have twenty to twenty four anesthesia carts. The anesthesia technicians are reconciling the supplies in the carts from the prior days use, and "Exchanging" them at the end of the day. Thus the surgical suites have brand new reconciled anesthesia carts with complete supplies at the ready to start their day's surgical procedures. Then they restock the other ten to twelve carts to switch out at the end of that day. This requires increased PAR levels of anesthesia equipment, supplies, and medication, but makes for a seamless and continual use of anesthesia carts fully optimized for patient care.
Mobile Anesthesia carts allow for a Multi-Use Anesthesia Cart System. In contrary to the anesthesia cart exchange system, some surgical departments with the same ten suites may only utilize seven to eight carts. In some instances surgical suites are not used concurrently and therefore there is no need to have the sum of anesthesia carts equal to the sum of surgical suites. A multi-use anesthesia cart system provides the benefits of reduced PAR levels of supplies, equipment, and medications. When a procedure is completed in one suite, the anesthesia cart can be rolled into another suite that is about to be operated in. They can also all be rolled into the anesthesia room at the end of the day for restocking, and then rolled back into the specific suites where the first procedures of the following day will take place.
Mobile Anesthesia Carts may also provide for Physician Specific Anesthesia Cart Systems. Physician Specific Anesthesia Cart Systems provide for each anesthesiologist (or CRNA) to have their own specific Anesthesia Cart. Anesthesiologist have a critical role in patient surgical outcomes. A Physician Specific Anesthesia Cart System empowers them to individually optimize their own cart on a day to day basis, maintaining one hundred percent accountability for their practice. In this system you may see a potpourri of different cart types, manufacturers, and even premier sound systems which often play anything from Johann Sebastian Bach to Pink Floyd for a tranquil operating environment.
Supply Optimization
Anesthesia Carts provide for anesthesia supplies, equipment, and medication to be optimally stored in a logical orientation. This includes syringes, needles, medications, tracheal tubes, oxygen masks, and much more. The cart represents individual storage compartments in the way of drawers (which have additional subdivided trays and dividers), Clear Tilt Bins, shelves, and a worktop surface. Having all of their necessary "Tools" at their disposal, organized, and yet in one comprehensive location enhances their ability to deliver optimal care to the patient during surgical procedures.
Summary
Anesthesia carts provide access control, mobility, and supply optimization. American River Medical has the expertise, resources, and experience to learn about your Anesthesia Cart System and offer a custom tailored True Solution to fit your needs. Critical care requires critical procedures, protocols, and systems. Old and outdated anesthesia carts may contaminate supplies, jeopardize compliance, prevent optimal delivery of care, or all of the above. An Anesthesia Cart Refresh with American River Medical may be just what the doctor ordered.
To learn more about anesthesia carts or all things medical carts please visit the #1 Google ranked medical cart blog, cartadvocate.com
About – American River Medical is the west coast medical cart and storage leader for the industry's leading manufacturers and suppliers. We are focused and purposeful in serving clients' complete medical cart and storage experience. Our commitment to clients is demonstrated through service centered representation of only the best brands. American River Medical's cart and storage systems improve quality of patient care through optimized storage of equipment, supplies, medications, and data. ARM's core competency in carts and storage combined with value-add services and strategic partnerships deliver a proven, unique, and refreshing value proposition. True Solutions.