Code Blue Crash Cart Access
August 30, 2012
/
/
Comments Off

on Code Blue Crash Cart Access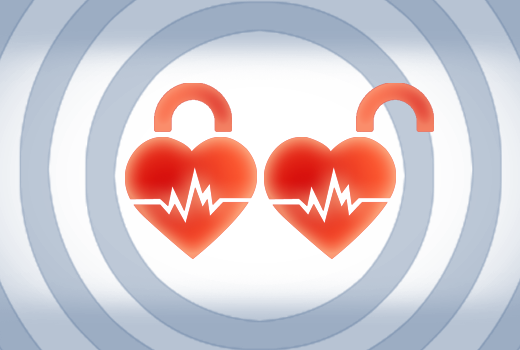 Code Blue Crash Cart Access
In a hospital environment when a patient stops breathing the event is known as a "Code Blue".  Code Blue is utilized to indicate a patient requiring resuscitation or otherwise in need of immediate medical attention, most often as the result of a respiratory arrest or cardiac arrest.
This event is announced over the hospital public announcement system.  The staff team members assigned at that time to the "Code Blue" team, will immediately drop what they are doing (non life threatening), and run to the patient's identified location to assist.  This is often called "crashing" and the equally common name "Crash Cart".
Code blue crash carts are filled, secured, and then stored throughout the hospital. Instant access to code blue crash carts are of life or death importance.  Consequently, ensuring items are stocked, organized, and ready for use is of equal importance.
Code Blue Crash Cart Access provides both instant accessibility as well as content integrity
To meet crucial criteria simultaneously hospitals utilize a "Proof of  Entry" or break-a-way flap.  This flap enables the drawers to be physically and visually secure. An open loop extends from the cart, through a slot in the attached flap, and allows for a secure plastic seal to be utilized.
This plastic seal visually shows the cart and the integrity of the contents are secure, while permitting any adult to "pull" open one of the drawers, and break-a-way the plastic seal in an emergency code situation. (Video #3 bottom, link here)
This feature is standard by cart manufacturers of Code Blue Crash Carts. Some of the names used are:
Proof of Entry Flap
Break-a-way-bar (lock)
Code-flap
Quick-Access Lock
Emergency Lock
Point of Entry Flap
Break-a-way-flap
Lever lock
Central supply and traction are typical departments to restock the carts after use. Important to note, the narcotic drawer is restocked by the pharmacy department.  With a single proof of entry flap, the drug "narcotic" drawer must be reconciled by the pharmacy to ensure all content is stocked and available for the next code blue patient. This becomes an issue of unnecessary labor when the contents of that specific drawer were not accessed. If the lock bar on the entire cart was "broken" then the entire cart will have to be reconciled and restocked as needed. This additional step in the reconciliation process can cost hospitals considerable amounts of labor, additional risk, and of course financial resources.
At the center of each of those reconciliations is "human interaction", and the touching and manipulating of narcotics.  Human interaction increases the code blue crash cart's liability of error and abuse.
Manufacturer's of code blue crash carts provide the ability to have separate break-a-way flaps for narcotic drawers. The narcotic drawer or medication drawer is frequently the only drawer accessed during a code blue event.
By signifying the need to only reconcile the narcotics drawer  the hospital can prevent potential labor, risk, and the financial implications of both. Additionally you will have more carts available for rotation and use at any given time, reducing the total cart population required for a code blue crash cart exchange system.
To view the 2001 JCAHO article regarding crash cart and medication security guidelines, Security of Crash Carts and Medication Security in other Areas, click here.
Code Blue Crash Cart Access Paramount
By implementing a Code Blue Crash Cart System with a separate break-away flap for the narcotic drawer, in the instance of the most common code-blue event when only that drawer is accessed, the hospital only has to reconcile that single drawer and not all the other supply drawers. This small change of feature, allowing for a minor change in standard workflow operations, will have a BIG impact on your hospital's Code Blue Crash Cart System efficiency.
In summary, proof of entry systems are wonderful for Code Blue Crash Cart Access. Content  integrity is secured through a visual system that deters unintentional entry, while still providing staff with the life saving equipment, protocols, and pharmacology necessary to provide the absolute best care possible during code blue crash cart access. And hopefully, save a life.