"The W.A. Franke College of Business at Northern Arizona University partners with American River Medical, LLC for marketing research study."
January 18, 2019
/
/
Comments Off

on "The W.A. Franke College of Business at Northern Arizona University partners with American River Medical, LLC for marketing research study."

Sacramento, CA USA – January 14, 2019
The Marketing Research class of The W.A. Franke College of Business at Northern Arizona University in Flagstaff, Arizona, has partnered with American River Medical, LLC to conduct a marketing research study. The marketing research students will develop and field a Qualtrics online survey, and present their analysis and recommendations on American River Medical's project and patent pending invention pertaining to "Medical Cart Mobile Power Systems" for healthcare. The research study is being overseen by Franke College of Business's Assistant Professor of Practice, Marketing and Executive-in-Residence, Len Hostetter, and being conducted during the spring semester 2019.
Len Hostetter earned a B.S. of Business and Economics from Lehigh University as well as a M.B.A. in Marketing from The Harvard Business School.
Taggart Neal earned a B.S. from Northern Arizona University, is a second generation Lumberjack, and has an Evidence-Based Design Accreditation and Certification (EDAC) from The Center for Health Design.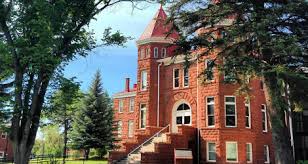 Professor Hostetter shares, "I'm thrilled to help Tagg as an alumnus of Northern Arizona University and American River Medical in marketing research for their visionary and innovative concept for healthcare. Tagg is a recognized subject matter expert of medical carts and workstations for healthcare and we're proud to continue to be a part of his professional development, as well as work on a project with such immense potential to positively impact healthcare sustainability, workflows, and outcomes", says Hostetter.
According to American River Medical President, Tagg Neal, "It is a privilege to partner with fellow Lumberjacks at NAU on one of my company's project design concepts for healthcare. This is a first step towards understanding the environment of care without a body of data surrounding healthcare medical cart mobile power systems and the negative impact they have on healthcare professionals' workflow, work place safety, patient outcomes, and hospitals' sustainability goals and green initiatives. Together we will analyze the data that will either support or refine the hypothesis underlying my patent pending design for the future of medical cart mobile power systems", shares Neal.
NAU – The W.A. Franke College of Business – https://nau.edu/franke/
American River Medical – https://www.americanrivermedical.com/
Download the article
About American River Medical: We are Medical Carts. They are our passion, purpose, discipline, and expertise.
Medical Cart – noun, /med-i-kul – 'kart/; "Mobile systems, solutions, or workstations that optimize the storage, mobilization, and access of healthcare equipment, supplies, medication, and electronic data." -American River Medical, LLC
American River Medical is a innovation, design and service company focused on medical cart and storage systems for healthcare. We embrace project based work, collaboration, and "Outside the box" thinking that offer opportunities to positively impact medical cart system solutions for healthcare. We fuse our experience to apply innovation where inefficiencies exist, and creativity to apply design improvements for medical cart system solutions. American River Medical is a certified Veteran Owned Small Business and a sought after diversified supplier for hundreds of healthcare systems. As a healthcare professional you've dedicated yourself to patient care. Our mission is to provide medical cart systems, services, and solutions that make your calling more meaningful, efficient and effective. True Solutions.